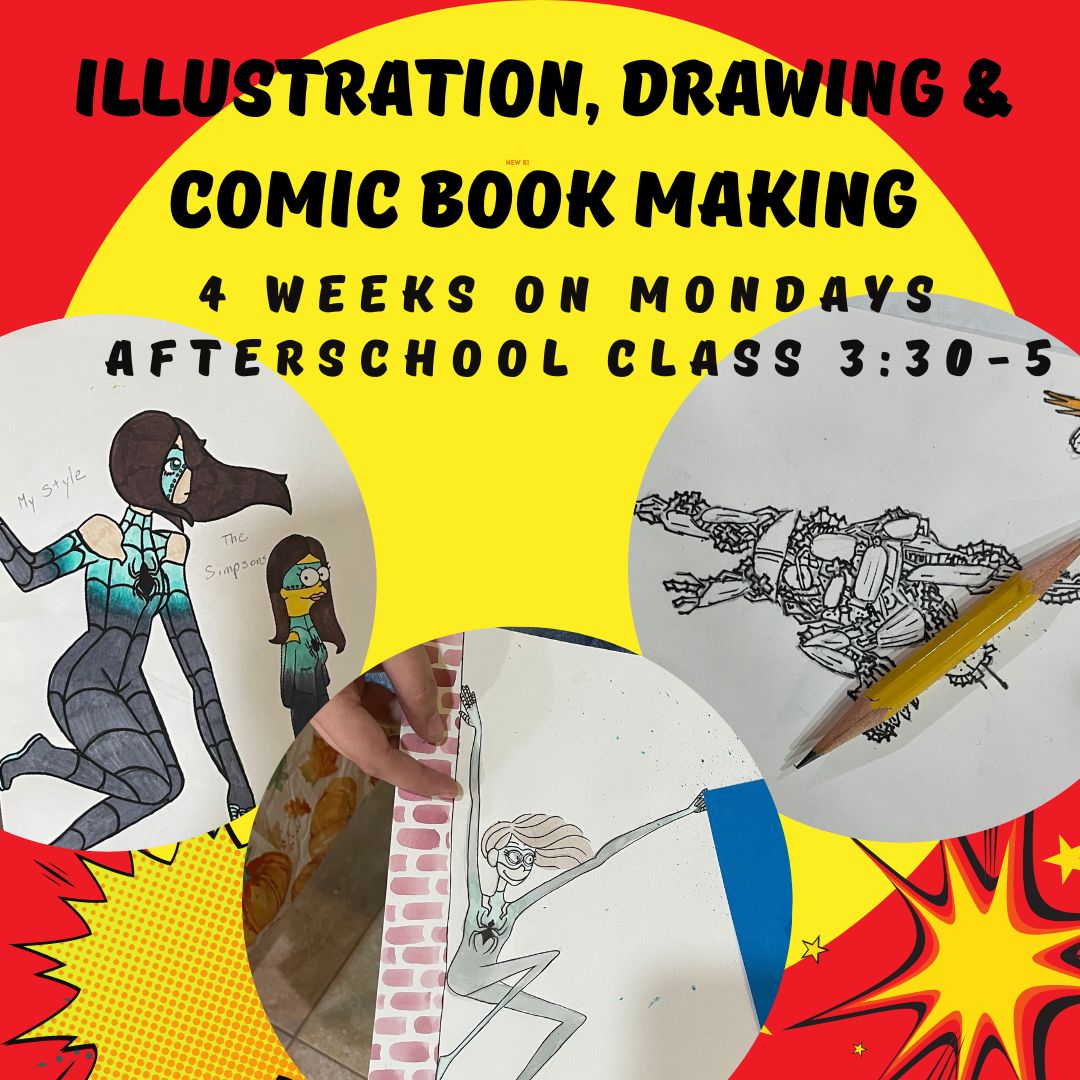 4 week class.  Join Tom Bonello for drawing, illustration & comic book making fun! Tom will teach you the finer points of drawing, illustrations and comics. Creating characters, formatting, story lines and then the group will collaborate and complete a full comic book.
Tom works individually with students and follows their interests.
This class is for continuing and new students. If you love to draw and be creative this class is for you.
Mondays 3:30-5
July 10, 17, 24, 31
Grade 3 and up
$140.00