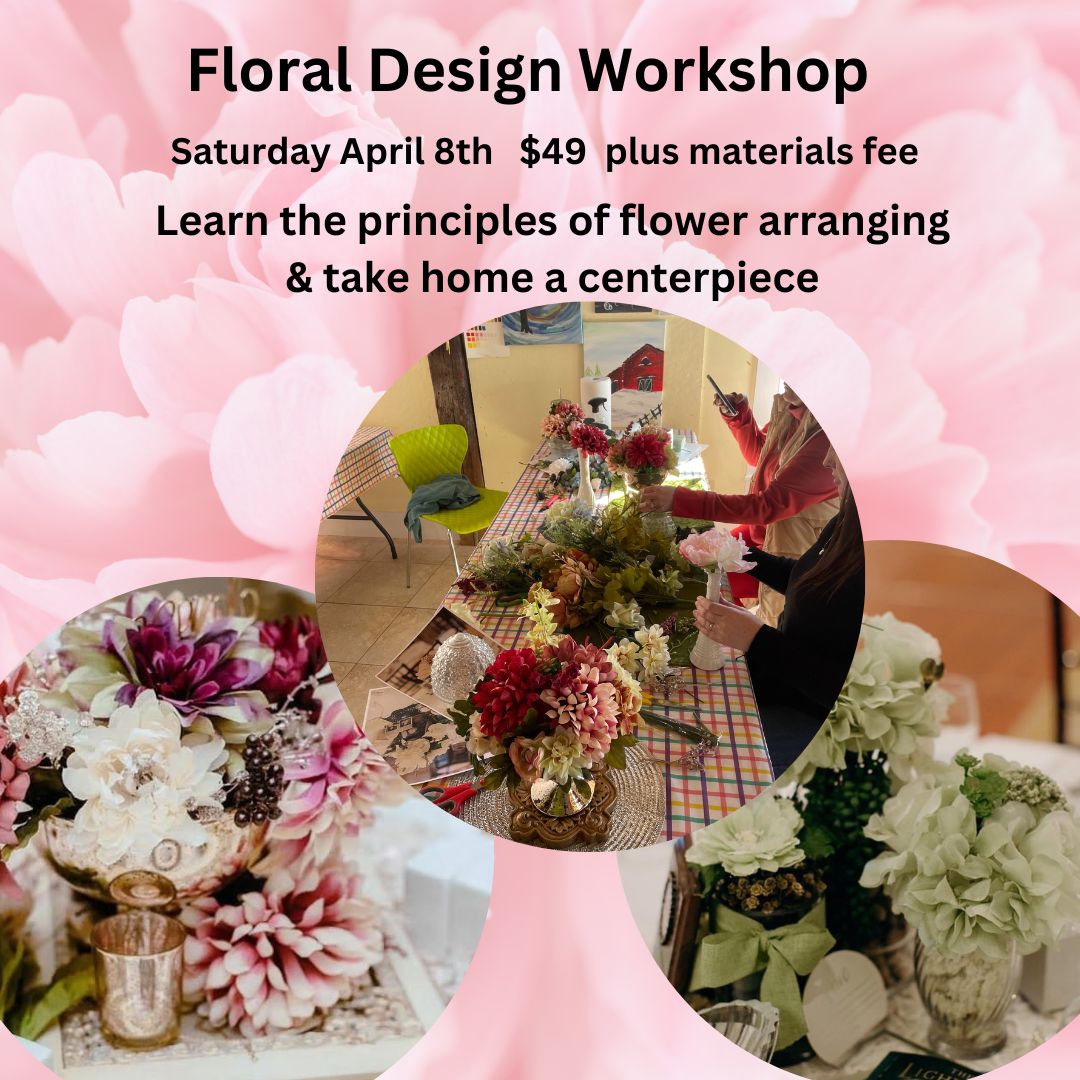 We are happy to welcome local floral designer Carla Watson to our team. Create an awesome spring centerpiece for your table or a great gift.  Visiting for Easter?
Using the principles of design, color, balance, scale and texture you will learn how to make a beautiful arrangement. She will teach the mechanics of creating solid and balanced organic-style arrangements. 
Carla uses life-like silk flowers for her arrangements and for this class,. The skills that you learn can be easily applied to fresh flowers as well.
Carla will have a wide selection of containers and flowers to choose from. Material fee $25.00 paid directly to Carla.
$49
Saturday April 8th 3-5