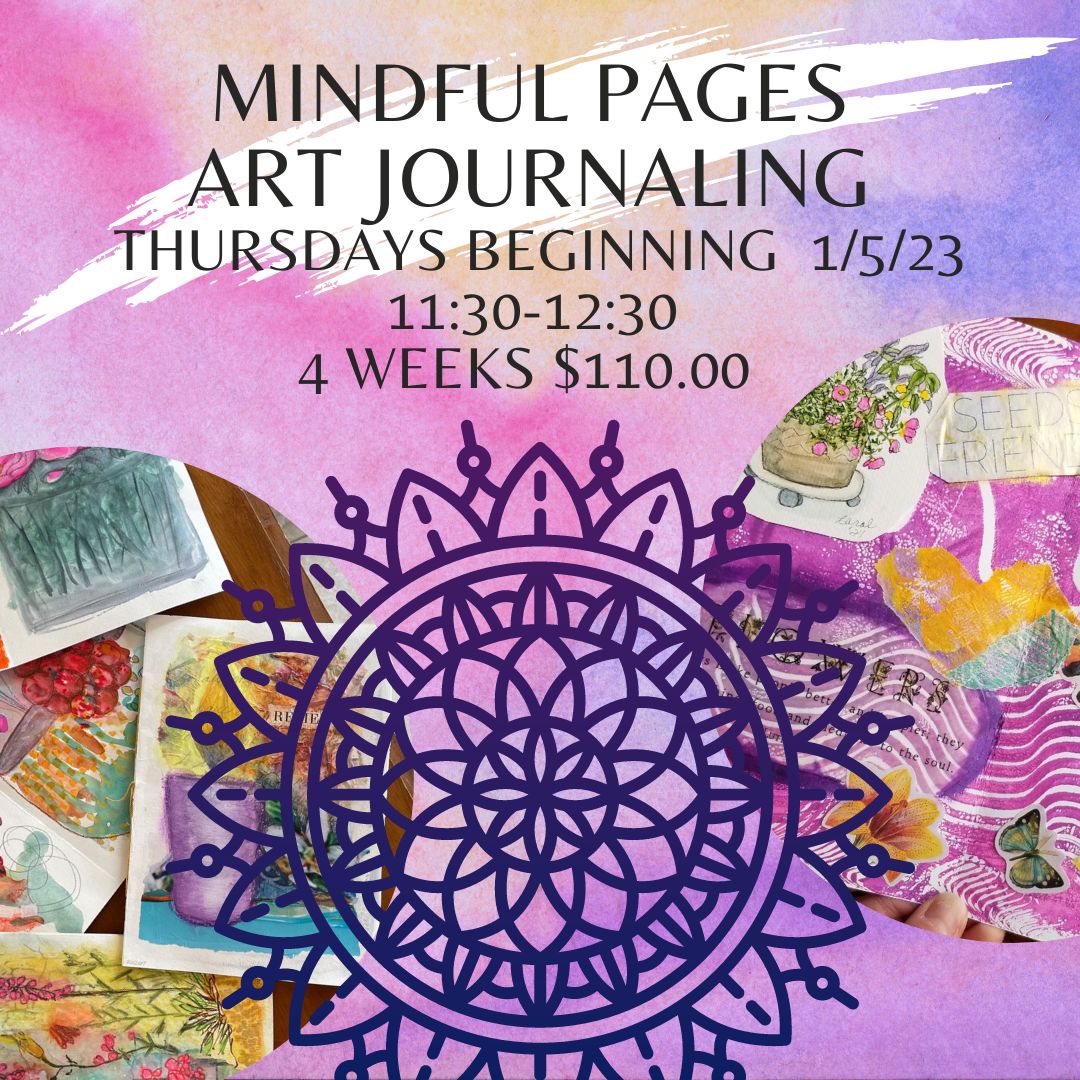 Mindful pages are individual art journaling pages to express yourself in a creative way with mindful intention. They may be framed as a finished piece, pinned up for inspiration or most often combined into an art journal/binder. By combining elements of painting, collage, printmaking, images and even drawing on papers and fabrics each page is dynamic and expressive.
Led by Kate Zamarchi, local fine artist and certified mandala facilitator, each session will begin with a quiet moment to set intention followed by demonstration of a creative technique that can be incorporated into the page creations. Journal prompts will also be provided for inspiration. Many materials will be available such as paint, markers, pencils, papers, fabrics, images, scissors and glue.  You are welcome to bring some of your own. You'll come to recognize the beauty in simple scraps.
Feel free to bring your lunch and beverage.
January 5, 12, 19, 26
11:30-12:30